Skip to Content
Family Vision Care & Contact Lenses Offers Comfortable Contact Lenses
Family Vision Care has a large selection of contact lenses on hand for our patients. Soft contact lenses typically fulfill our patients' needs. However, many patients have unique needs that must be met. With the prevalence of dry eyes dramatically rising because of computer and electronic device viewing, many patients struggle with their comfort and vision in contact lenses. We offer fittings for gas-permeable, scleral, hybrid, and orthokeratology contact lenses. These contact lenses offer options to patients who might otherwise not be able to use them.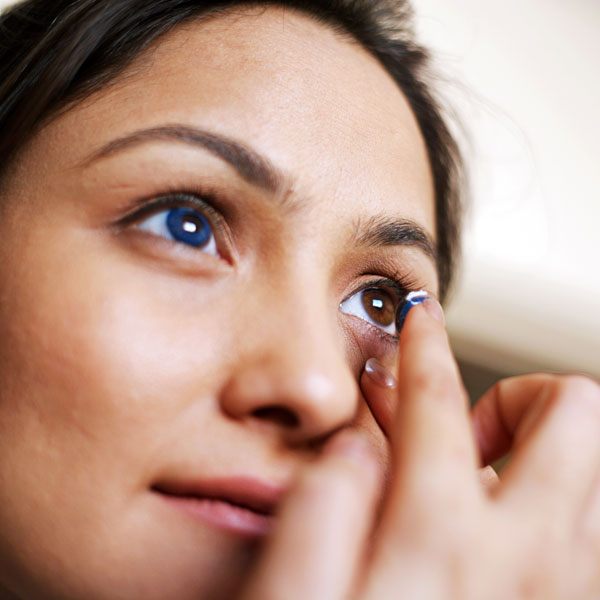 What we can offer you
We are proud to offer our patients a wide range of specialty lenses. Our doctors generally will be able to find a good solution for your needs. Our services include a 90-day service period.
Rigid Gas-Permeable Lenses
The hard construction of these contact lenses means they will not lose their shape. They allow more than enough oxygen to reach the cornea. While they are not as initially comfortable as soft contact lenses, they typically last 2 years of use, savings our patients money.
Scleral Contact Lenses
Scleral contact lenses are large, hard lenses that include a reservoir that allows plenty of moisture. They don't contact the cornea, enabling them to be extremely comfortable for the wearer.
Hybrid Contact Lenses
Hybrid contact lenses offer the comfort of a soft lens while providing the clarity of a hard one. Hybrid contact lenses are essentially a compromise between soft and hard lenses, making them perfect for anyone having difficulty choosing.
Orthokeratology
These contact lenses place a precise amount of pressure on the cornea. We typically use these contact lenses to combat nearsightedness in our patients. Young people, in particular, are a good fit for these lenses since they have been shown to reduce the progression of myopia.
We Help Patients See the World in a New Light
We want you to find a set of contact lenses that work for you. Your eyes and your needs are certainly different from our other patients. Fortunately, we can offer solutions to any problem. Whether you are new to corrective vision or looking to switch from glasses to contact lenses, we can help. Make an appointment with our optometrist today to get started.
Schedule Your Eye Exam Today